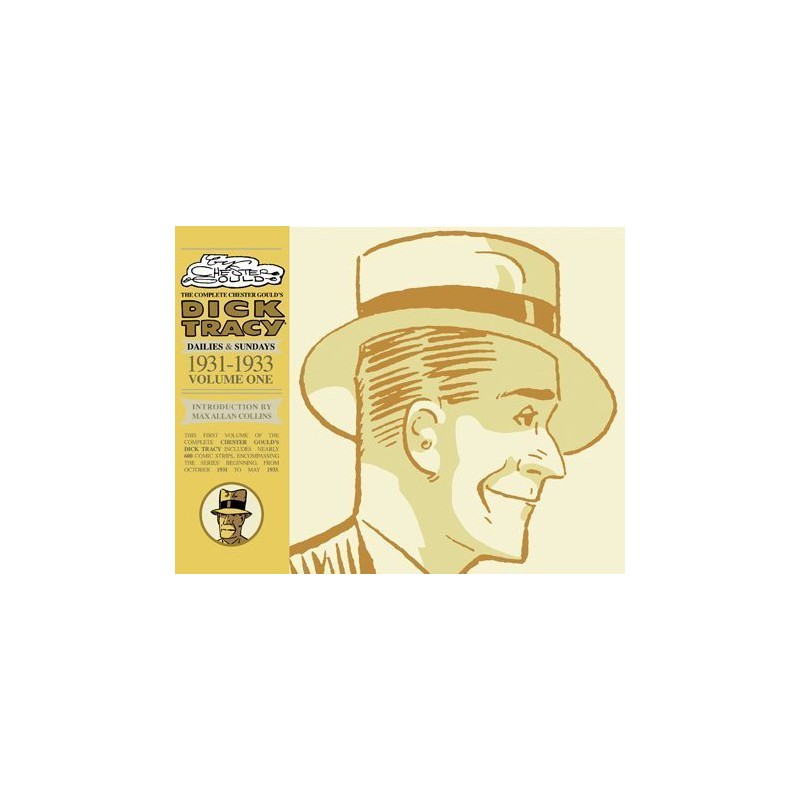  
The Complete Chester Gould's Dick Tracy, Vol. 1
By Chester Gould. IDW Publications has set out to make the ultimate Dick Tracy collection. These deluxe hardbound books reprint every Tracy strip, right from the beginning. Excellent reproduction and top-notch production make this a must-have series! Each volume presents about a year and a half of strips.
Introduction by Max Allen Collins
Publisher: IDW Publishing
Binding: Hardcover
Size: 7.3" x 9.8"
Pages: 352 pages, black & white
ISBN:  978-1600100369